Regular price
$102.00 USD
Sale price
$89.00 USD
Unit price
per
Sale
Sold out
***ships within 1-2 weeks from date of order*** 
In pursuit of Viking Arm's desire to innovate and service professionals with day to day projects, we introduce The Viking Arm® Cabinet Installation Kit (CIK), the latest addition to the Viking Arm Tool Arsenal. The Viking Arm® CIK is the perfect solution for any tradesperson looking for a reliable tool to quickly and safely secure heavy objects.
The Viking Arm® CIK consists of 3 components: An Extender, Base Pad and Lifting Pad. All easily 'slide snap' onto any existing version of the Viking Arm® Tool. Constructed of glass fibre-reinforced polyamide and soft-touch thermoplastic elastomers for a non-abrasive surface and extra grip. The Viking Arm® CIK is ideal for quick, secure and precise installation of wall cabinets. This one-man operation eliminates the need for a second (or third!) person to hold an object up to 50kg heavy in place. It gives the user the ability to work independently to secure heavy objects safely, smoothly and with the typical Viking Arm® Tool precision. The CIK expands professional tradesman's capabilities, providing the characteristic Viking Arm hunger for enhanced experience and productivity.
The telescopic Extender provides 3 levels of extension and offers safe, comfortable and efficient mounting capabilities that can save professionals valuable time (and reduce the risk of a back injury).
The Base Pad, designed to protect surfaces from scuffs, scratches and abrasions with its non-slip, non-abrasive and soft-to-touch base lifting surface.
The Lifting Pad, intended to save surfaces & lifting areas from the heavy-duty carbon steel Viking Arm® lifting bars. It provides added grip and allows for safe and secure installation of glass panels, finished timber, shower doors, ceramics, enamels, tiles, drywall, furniture, etc.
Easy to assemble and convenient, each component clicks together and connects to form a unique and compact set.
Recommended load up to 50kg/110lbs

Non-Slip/Non-Scratch Contact Surface:

Made from Thermoplastic Elastomer (TPE)

Soft to the touch and abrasive-resistant protective contact point for all surfaces.

Construct from PA 30% GF a glass fibre-reinforced polyamide

Offering greater strength, lighter weight, rigidity, and dimensional stability

'Slide snaps' onto any Viking Arm Couples onto any Viking Arm® Tool

3 levels of extension: 240-450 mm, 315-525 mm, 390-610mm

243 – 385 x 115 x 104mm – 0.640 kg

The telescopic extender is secured with a locking pin

Spare locking pin is included

Designed in Norway and made in Denmark
Share
View full details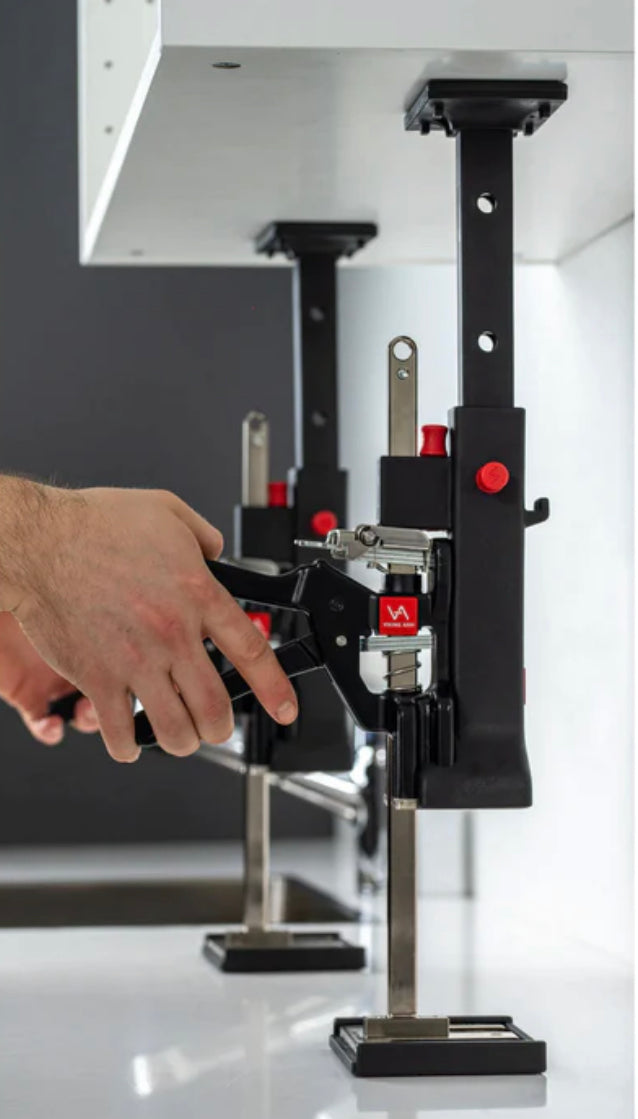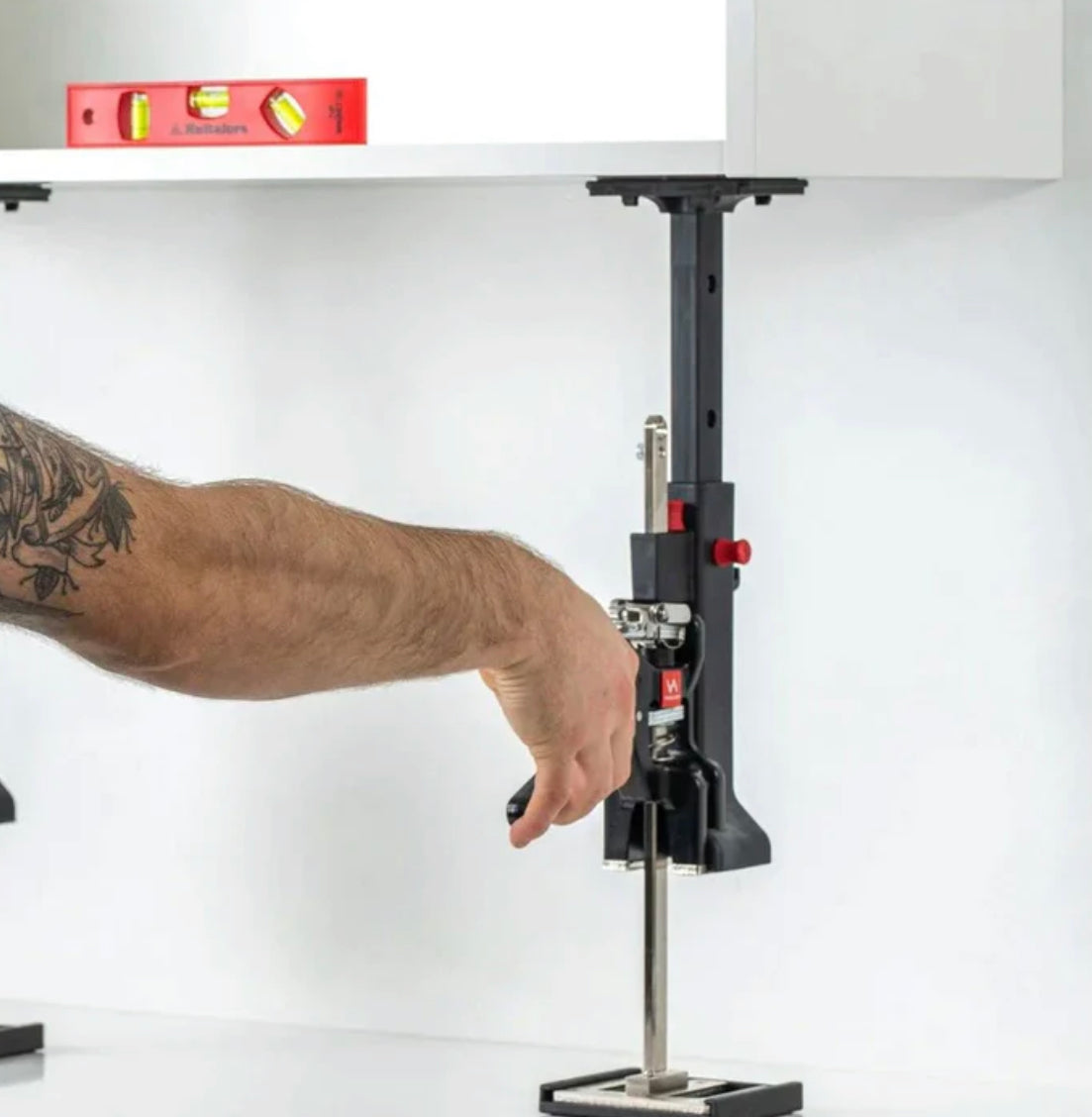 Collapsible content
SHIPPING

Pick up available at our warehouse.

Ships within 3-5 business days; standard and express shipping options available.

Don't forget we also ship internationally now!